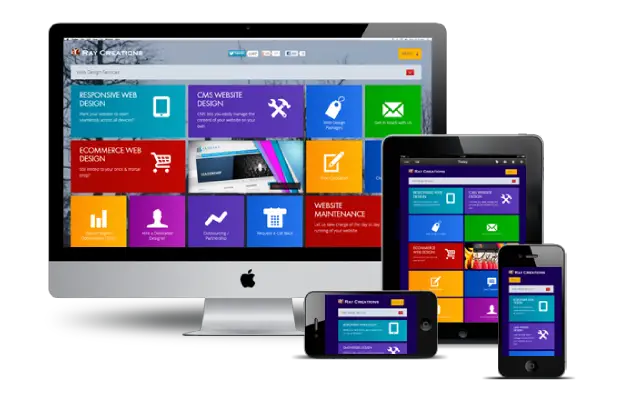 GET A
POWERFUL

ECOMMERCE PLATFORM FOR YOUR TRINIDAD AND TOBAGO BUSINESS
Our e-Commerce platforms are assembled by eCommerce Professionals who specialize in growing online businesses and not 'web designers' who only know to make things look pretty.
We will build you a tailor-made online solution that fits your brand and allows you to sell your products and services worldwide over a variety of currencies.
Your new Trinidad eCommerce website will be a good fit if you want to:
Reach Online Shoppers in Trinidad and Tobago + Worldwide

Promote Your Brand as an Online Retailer

Accept Payments in Almost Any Currency

Reach Unlimited Revenue Potential

…And Much Much More
TRINIDAD
ECOMMERCE

WEBSITE FEATURES
All our e-Commerce websites come loaded with features to empower you to either be a local Amazon or to sell within a targeted niche. You will be the owner of a powerful sales platform designed to exponentially multiply your income.
You'll have all the extensive features you need to make online shopping as smooth and predictable to what online shoppers are already familiar with.
With our Trinidad eCommerce package you'll receive:
Globally Recognized Platform Options – Shopify, Magento, WordPress WooCommerce

Product pages depicting photos, videos, descriptions and prices including product variations e.g. Small, Medium and Large

Inventory Management including categories and sub-categories to help organize your products

Advanced Searching and Sorting

Promotions and discount codes

Customizable Wishlists

Easy to use checkout facility

Multiple Payment Options – Credit Card, PayPal, FAC, WiPay, Bank Transfer

Shopping Cart, Checkout, Shipping and Delivery Modules

Detailed Reporting Tools Including Product Sales, Products Almost Out-of-Stock, Customer Information + Ability to Export Data

SSL Website Encryption to help ensure safe and secure transactions of customer information

…And Much Much More
We'll do all the work for you to become a high conversion online merchant including taking the product photography and videography if you need us to.  We do everything to help position your brand as a leader within your industry.
With your new Trinidad e-Commerce website you'll be able to service domestic clients including Tobago, throughout the Caribbean Islands and even the entire world.
COST

OF A TRINIDAD ECOMMERCE WEBSITE
A Fully Loaded e-Commerce Website starts at TT$15,000 and includes everything you need to become an online merchant.

You'll receive a complete training session for you and / or your staff to begin operating the back-end dashboards including performing product uploads and edits.

You also have the option of starting with a cheaper non-eCommerce website design Trinidad and then converting it into e-Commerce later on when your business grows to a sustainable enough size.