What is OnlyFans: The Complete Breakdown
OnlyFans has been around since November 2016, but it's only recently during the Coronavirus pandemic that it has seriously blown up in popularity and now gaining mainstream attention. So, what is OnlyFans exactly?
Simply put, it's a content subscription platform that allows creators to share their content with fans for a monthly fee. This can be anything from exclusive photos and videos, to behind-the-scenes content that you can't find anywhere else.
While OnlyFans is most commonly associated with NSFW content, there are actually a wide variety of content creators on the platform, including fitness instructors, makeup artists, famous celebrities, and more.
In August 2021, OnlyFans announced that they were going to ban all explicit content on the site but this backfired from their userbase and they were forced to backtrack on this decision. So, for now at least, OnlyFans remains a platform where you can find pretty much anything.
If you're thinking about joining or are just curious about what it is, then this complete breakdown of OnlyFans is for you.
What is OnlyFans?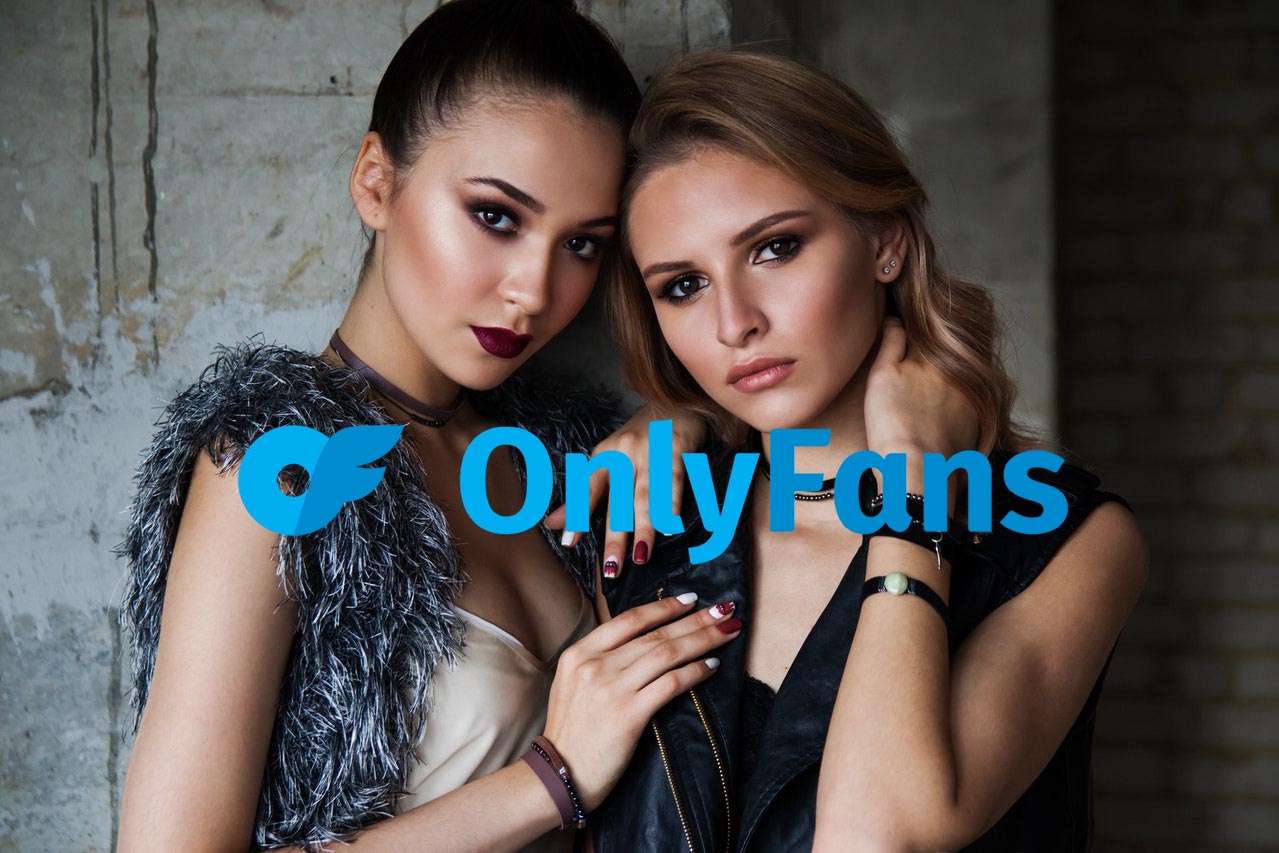 OnlyFans is a London-based social media platform founded by Timothy Stokely in 2016 that allows users to share and sell content. It is similar to other platforms that allow content creators to share photos, videos, and text posts with their audience.
The main difference with OnlyFans is that the content is behind a paywall and can only be accessed by users who subscribe to the creator's page. This subscription can be for a one-time payment or more typically on a monthly basis. The creator will then receive a percentage of the monthly fee, with OnlyFans taking a cut as well.
The Rise of OnlyFans
So why are people suddenly flocking to OnlyFans? There are a few reasons. First of all, with many people stuck at home during the pandemic, they were looking for new and interesting content to consume. This meant that creators who were already on the platform saw a surge in popularity and subscribers, and not forgetting income.
In addition, as traditional forms of entertainment such as movies, concerts, and sports had been cancelled or put on hold, people turned to the Internet for their entertainment needs. This has meant that platforms like OnlyFans have seen a boom in popularity as people look to online content creators to fill the void.
Another reason is that, due to the current economic climate, many people are struggling financially. This has led them to look for new and creative ways to make money, with OnlyFans being a perfect solution. Not only can people make good money on the platform, but they can also do it from the comfort of their own home.
Finally, the platform has been getting a lot of mainstream attention, thanks in part to celebrities such as Bella Thorne and Cardi B joining. This has helped to raise awareness of OnlyFans and attract even more users to the platform.
What is OnlyFans Used For?
As mentioned before, OnlyFans allows for a wide variety of content to be shared. This includes things like photos, videos, live streams, audio clips, and more. The platform also allows for creators to interact with their fans directly. This can be done through comments, private messages, and other means.
The most popular type of content on OnlyFans tends to be NSFW, with many people using the platform to share nude or semi-nude photos and videos. However, as OnlyFans has become more popular, there has been a wider variety of content being shared. This includes things like fitness routines, model shoots, makeup tutorials, and more.
Some of the most popular content creators on OnlyFans include Blac Chyna, Cardi B, Bella Thorne, Tyler Posey, and iJustine who all have millions of followers on the platform.
Who can use OnlyFans?
OnlyFans is primarily designed for creators who want to share explicit content with their fans. It is not used by under 18s because in order to join OnlyFans, you must be at least 18 years old and have a valid form of ID which they ask you to take a selfie with your face next to it to verify.
Big brands and businesses are not allowed to have an OnlyFans account. This is because the platform is intended for only individuals to share their own personal content and not for businesses to use as a marketing tool.
OnlyFans is a great way for enterprising individuals to make some extra money on the side, or even replace their income entirely. The platform is perfect for those who want to share their talents and skills with the world. Whether you're a fitness enthusiast, makeup artist, or something else entirely, OnlyFans is a great way to connect with fans and make some money.
Are there any drawbacks to using OnlyFans?
There are a few potential drawbacks to using OnlyFans. Firstly, the platform does take a cut of the monthly fees charged to fans, which means that creators may not make as much money as they could on other platforms. Of course, this is only a small percentage and should not deter anyone from using the platform.
Another downside is that, due to the nature of the content shared on OnlyFans, it is not suitable for everyone. If you're not comfortable with viewing or sharing explicit content, then OnlyFans is probably not for you.
Also, if privacy is a big concern for you, then you may want to think twice about using the platform as it is very easy for people to find and share your content without your permission.
The platform does not have an official search function, which can make it difficult to find specific users. However, this is easily bypassed by using 3rd-party OnlyFans search features which are widely available.
How much does OnlyFans cost?
OnlyFans is a subscription-based platform, which means that you will need to pay a monthly fee in order to access content. The cost of the subscription will depend on the creator you are subscribing to. However, most subscriptions start at $4.99 per month and go all the way up tp $49.99 per month. Payment options are limited usually to credit cards and some other cards all of which will leave clear evidence with OF on the statement at the end of the month.
There is also the option to tip creators, which is a great way to support them if you enjoy their content. Tipping is entirely optional and is not required in order to view content.
Is OnlyFans Safe?
Yes, OnlyFans is a safe platform to use. The platform has a number of safety features in place, such as age verification and content moderation. Additionally, OnlyFans offers customer support if you ever have any problems.
You can be anonymous on the platform if you want, which means that your personal information will not be shared with anyone unless you choose to do so yourself. Many creators use a fake name and even omit their faces from their pictures and videos, which further protects their identity.
What are some OnlyFans alternatives?
There are a few other platforms that offer similar services to OnlyFans. These include JustForFans, Fancentro, Patreon, many others.
JustForFans is very similar to OnlyFans and also offers a subscription-based service for adult content creators.
Fancentro is another platform that provides adult content creators with a way to connect with fans and make money. However, unlike OnlyFans, Fancentro takes a percentage of the content creator's earnings.
Patreon is a subscription-based platform that allows creators of all kinds to connect with their fans and receive financial support. Unlike OnlyFans, Patreon does not focus solely on adult content and is suitable for a wider range of creators.
As you can see, there are a few different OnlyFans alternatives available. Each platform has its own unique features and benefits, so it's important to choose one that's right for you.
Conclusion
We've thoroughly discussed what is OnlyFans and how much this platform helps creators to share content and connect with their fans. It offers a wide variety of content, it is safe and easy to use, and it is relatively affordable.
However, it is important to keep in mind that the platform does take a cut of the monthly fees charged to fans, which means that creators may not make as much money as they could on other platforms.
Additionally, OnlyFans is a relatively new platform, which means that it may not have the same level of exposure as other social media platforms like Facebook, Instagram and even TikTok which many users link their accounts from in order to build up a quick following.